Vilda hjortar i Nara //Wild deer in Nara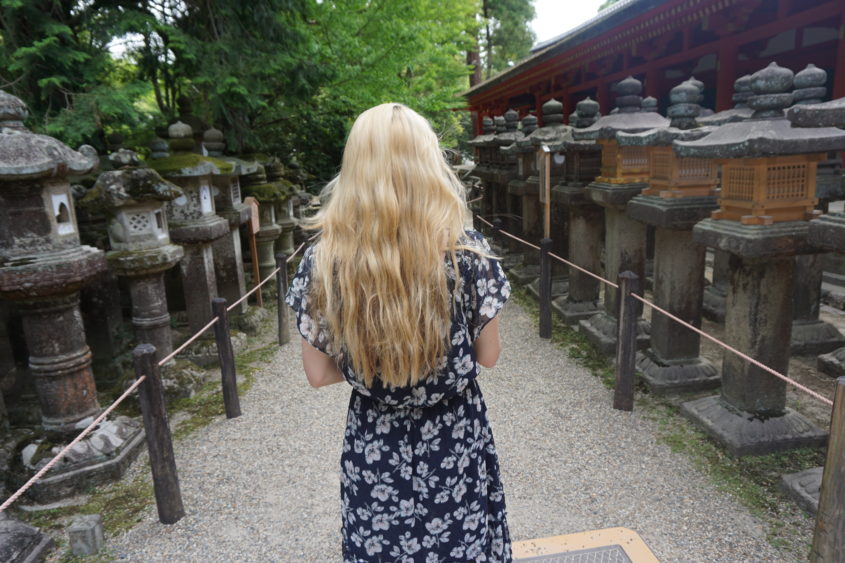 I Nara (mindre än en timme ifrån Kyoto) så kan du gå runt en hel dag och upptäcka dess berömda park. Överallt strosar vilda hjortar runt. De är runt 1200 stycken och anses vara budbärare från gudarna. Några av dem t.om. bugar till dig för att be om speciella kex. Verkligen en spektakulär upplevelse!
//In Nara (less than 1 hour from Kyoto) you can take a whole day and walk around and explore Nara Park. Here you can see wild deer running around all over the place. They are around 1200 and considered messengers from the gods. Some of them even bow to you to ask for crackers. Truly an amazing experience!
SparaSpara
SparaSpara
SparaSpara
SparaSpara
SparaSpara