Att bo i vattenbungalow på Maldiverna
För den ultimata känslan av lyx på Maldiverna så kan man välja att bo i en vattenbungalow som står på pålar över vattnet. Då får man panoramautsikt över havet, eget soldäck och en trappa ner i lagunen. På ön Kuredu kallades boendet för Juniorsvit superior eller Sangu Water Villas. Bor man här så får man hög boendestandard och tillgång till Sangus restaurang, poolområde och bar. Det innebär bland annat att man får mer avskildhet, bekvämlighet och fantastisk service.
//Living in a water bungalow in the Maldives
For the ultimate feeling of luxury in the Maldives, you can choose to stay in a water bungalow standing on stilts over the water. Then you get a panoramic view of the sea, a private sun deck and a stairway into the lagoon. On the island Kuredu the accommodation is called Superior Junior Suite or Sangu Water Villas. If you live here, you get a high living standard and access to Sangus restaurant, pool area and bar. This means that you will get more privacy, convenience and great service.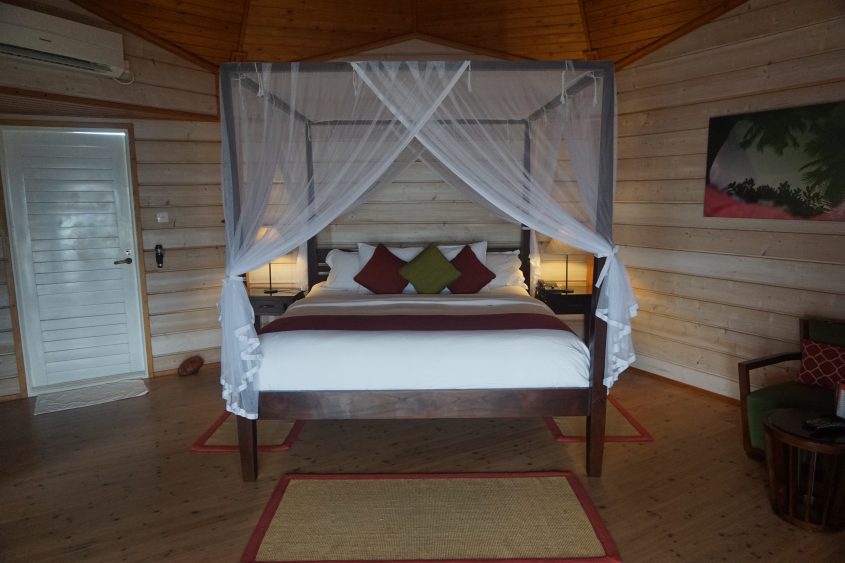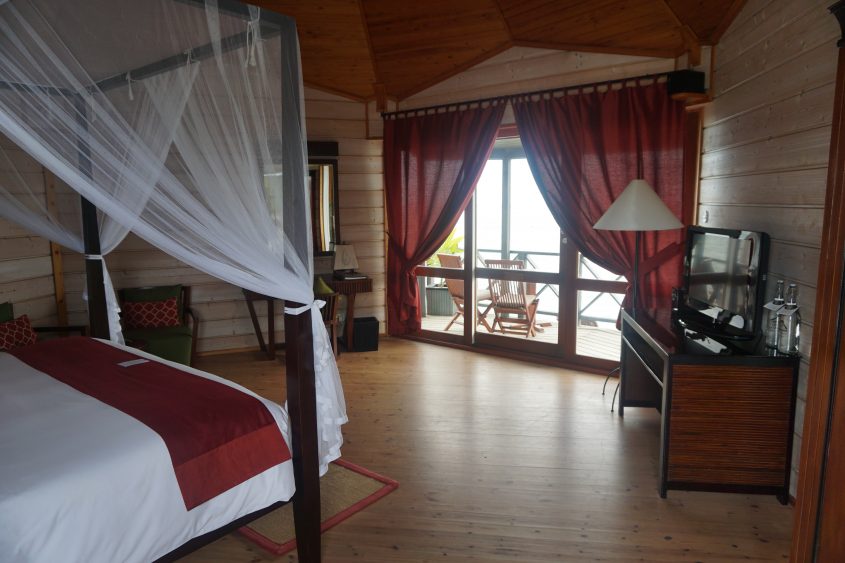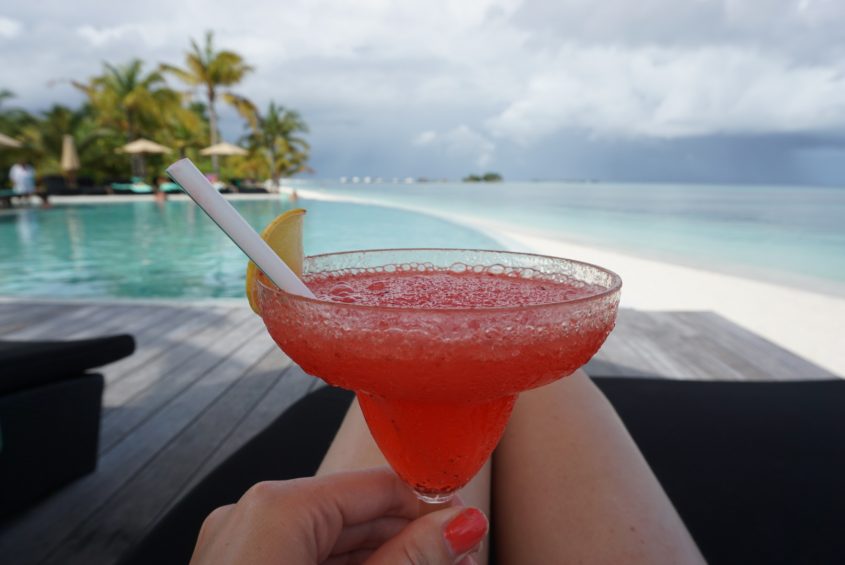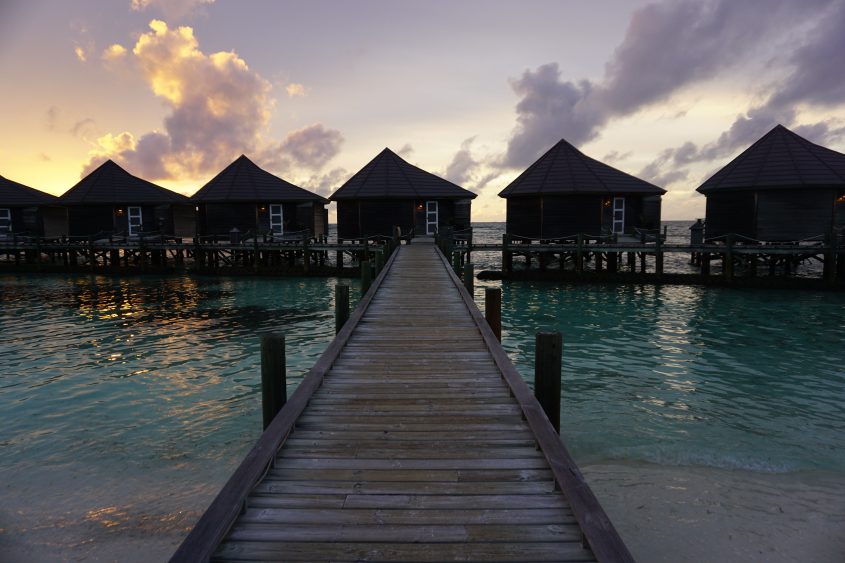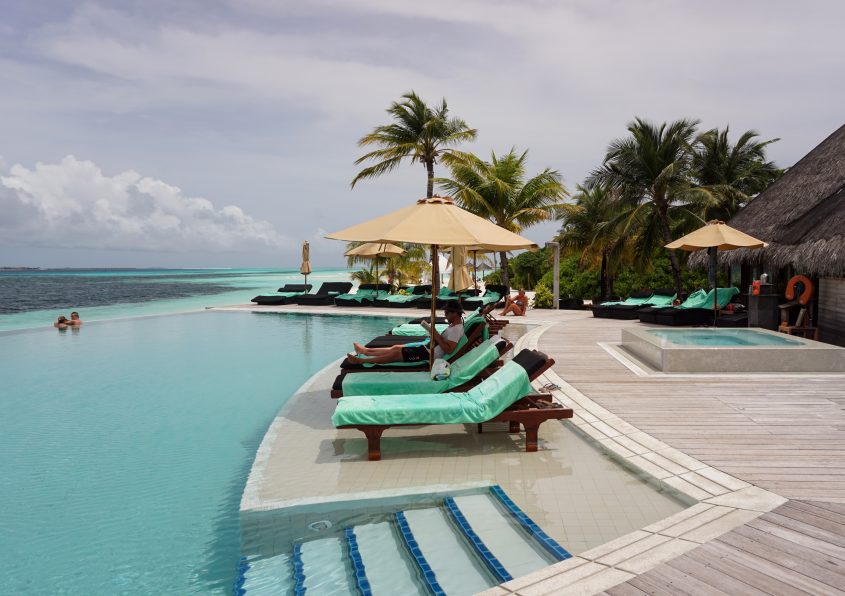 Sangu pool area /Kuredu Island
På ön Ellaidhoo fanns också vattenvillor och dessa ligger precis vid poolområdet. Bor man här äter man i en egen restaurang. Väl på plats på ön kan man försöka förhandla om en tilläggsavgift för att uppgradera till dessa. Vi var dock väldigt nöjda med vår vanliga bungalow så svårt att veta om man missade något. 🙂