På ridtur i magiska Island / Horseriding in magical Iceland
---
Idag har vi varit ute och ridit med Eldhestar i Hveragerdi och njutit i fulla drag av den mäktiga naturen och de vänliga islandshästarna. 
Det kokar och ryker från marken och efter några timmars ridning var det underbart att bada i varma källor. Turen Hotsprings tog 7 timmar och nu på kvällen har vi checkat in på Eldhestars miljömärkta hotell (första hotellet som byggts enligt riktlinjerna för Svanen) med sköna hästenssängar.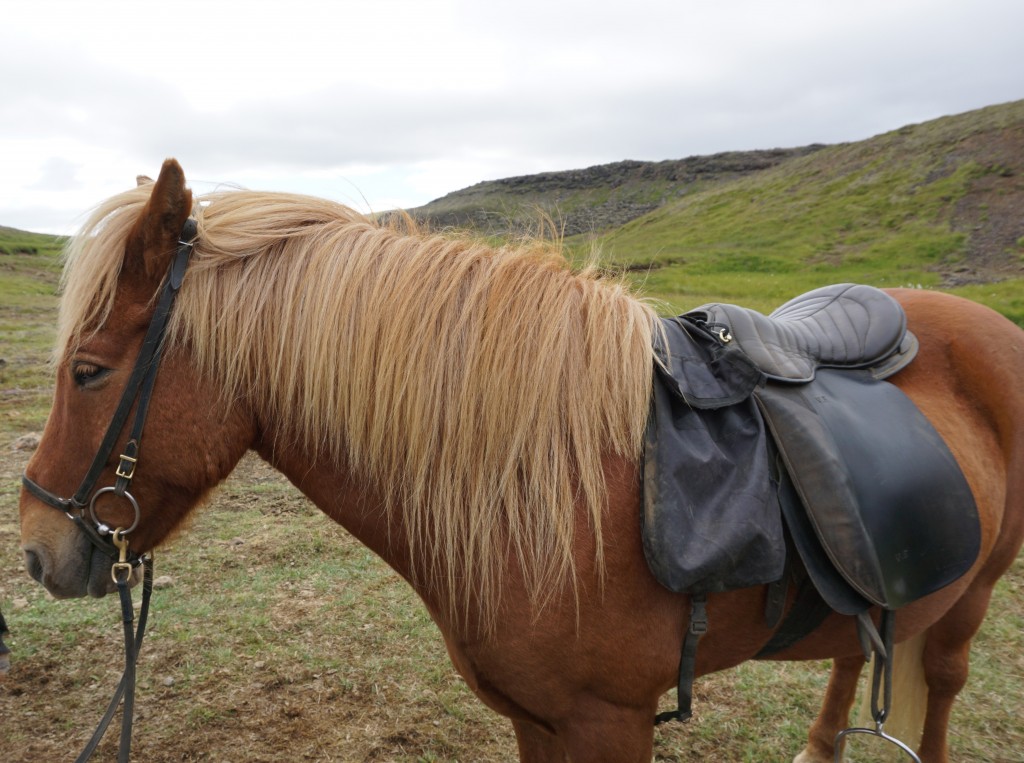 Utanför finns det en härlig badtunna där man kan koppla av och ta in det vackra landskapet medan hästarna betar i bakgrunden.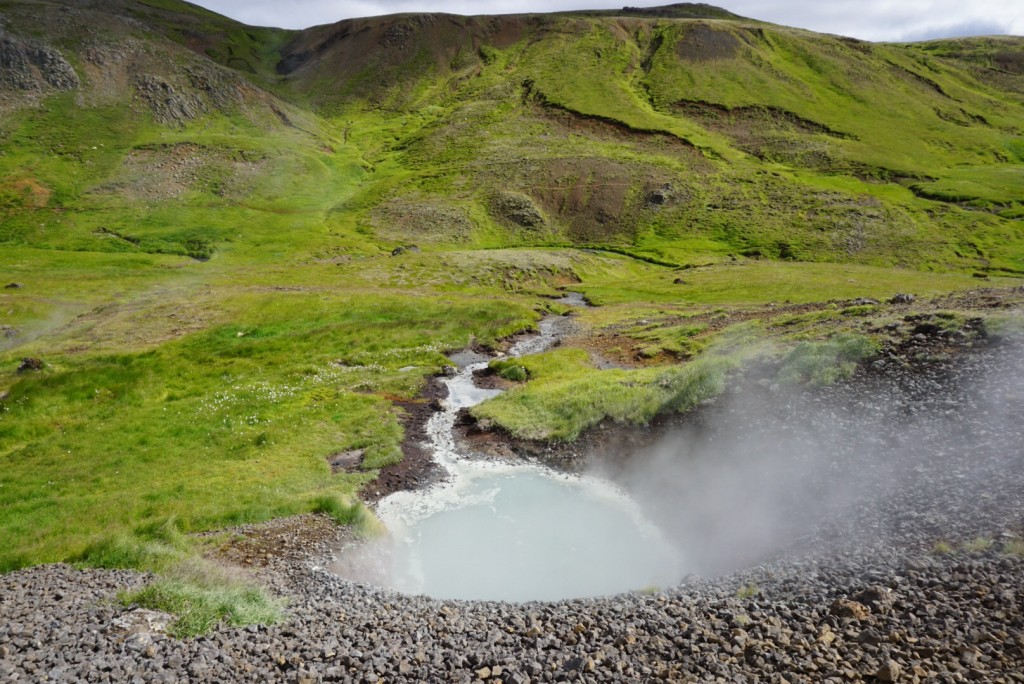 Magical Iceland
Today we have been riding with Eldhestar to a wonderful place with natural hot springs. We got picked up by Eldhestar´s shuttle bus at our hotel in Reykjavik and met many nice people from all around the world excited to go horse riding. Our tour took 7 hours and we enjoyed the beautiful icelandic landscape and the friendly horses. Our group was small and we had 2 guides. Everywhere we could see smoke coming up from the ground and there was true magic all around us. We even tried the famous "tölt" and it felt like we were flying through the green landscape.
Later we checked in at Eldestar´s environment friendly hotel (first hotel in Iceland built according to Nordic Swan guidelines and ecological technology) and had a great time with a nice dinner and a relaxing bath in the hot tub.
In our room the waste bag had different compartments to separate various kinds of waste which was innovative. After the long day it was so nice to sleep in the comfortable Hästens beds (also eco labelled). The next morning we woke up with the best view ever, there were horses right outside our window!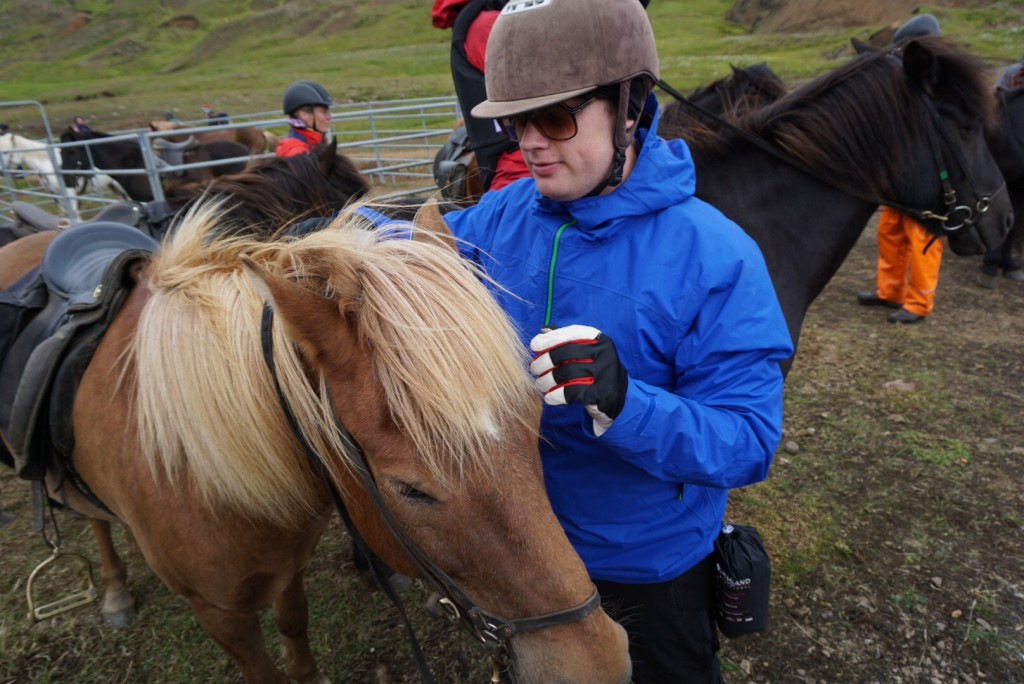 We learned how to saddle and bridle a horse.

The view was amazing and we felt safe on the back of the horses.

A relaxing view from the hot tubs.
Sponsored by Eldhestar