Ett besök på Kiviks hotell på Österlen
Att möta våren på Österlen i Skåne är ljuvligt och det finns många bra restauranger och boenden. Jag kan bland annat rekommendera Kiviks hotell som har fantastiskt god mat och utmärkt service. På bottenplan finns det även en SPA-avdelning där man kan koppla av med ett bubbelbad. En del av rummen har utsikt över Östersjön (liksom restaurangen) och utsikten ser nästan ut som en akvarellmålning. Jag uppskattar personligen att maten är närproducerad ifrån lokala aktörer och säsongsbetonad. Det är inte för inte som de har fått betyget "Mycket god klass" i White guide. Hit kommer jag gärna igen.
Tips! Just nu har Letsdeal en kampanj där du kan boka Kiviks hotell till ett förmånligare pris.
//To greet and meet spring in Österlen in Skåne is lovely and there are many good restaurants and accommodations. I can among others recommend Kivik hotel that has superb dining and excellent service. On the ground floor there is also a spa area where you can relax with a spa bath. Some rooms have views of the Baltic Sea (also the restaurant) and the view looks almost like a watercolor painting. I personally appreciate that the food is locally produced from local actors and seasonal. It is not for nothing that they have been rated "very good class" by the White Guide. To this place I wish to come back.
Tip! Right now Lets deal has a campaign where you can book Kivik hotell to a more favorable price.

Utsikten ifrån hotellrummet. //The view from the hotel room

Kiviks hotells trädgård //The garden in Kivik hotel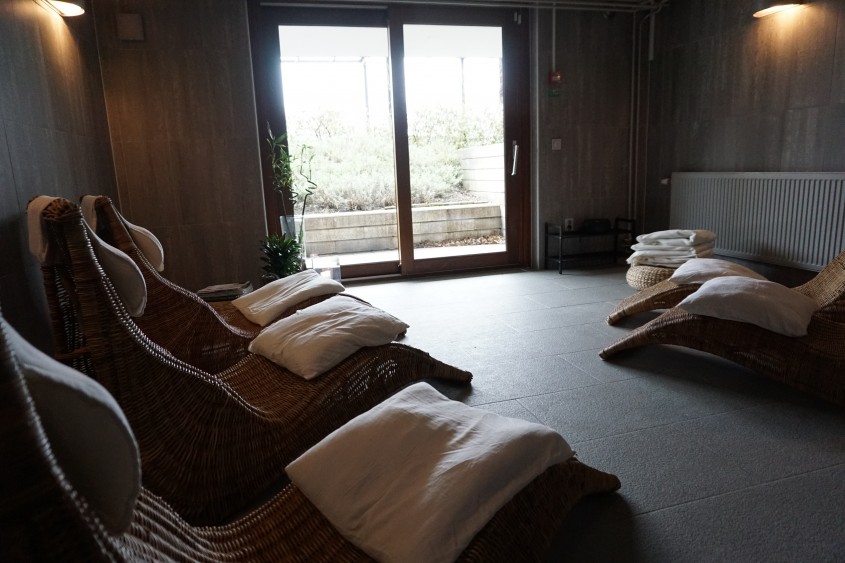 I SPA-avdelningen kan man njuta av lugnet, basta, få behandlingar eller bada i jacuzzis. //In the SPA you can enjoy the tranquility, get a treatment or take a bath in the jacuzzis.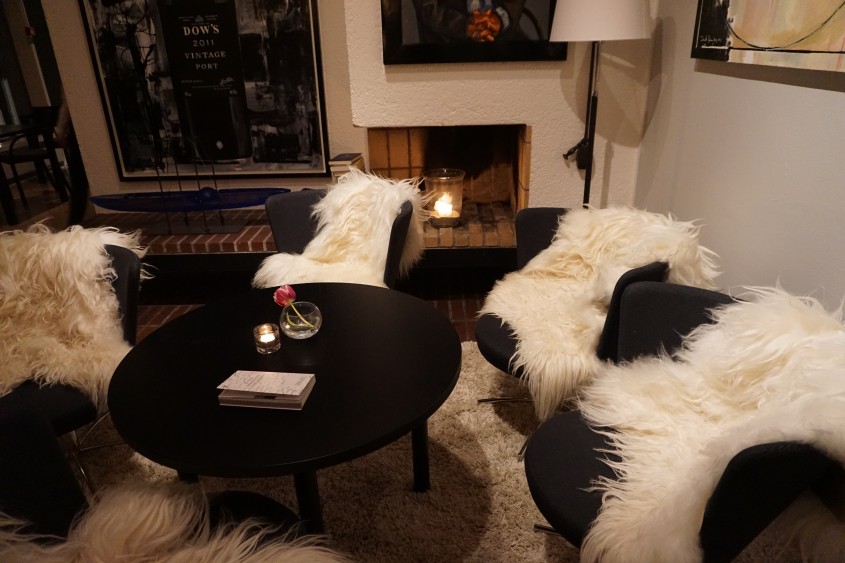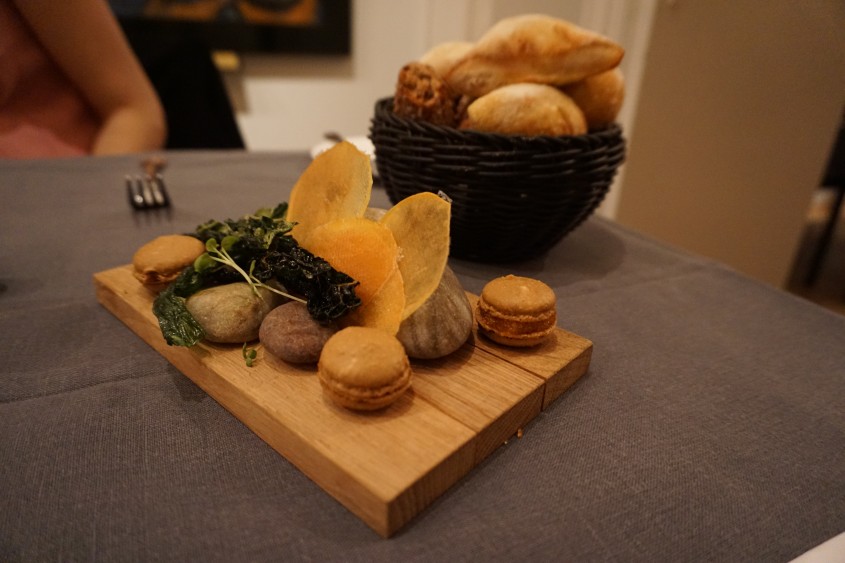 Macarons med löjrom, potatischips och svartkål. //Macarons with roe, potato chips and black cabbage.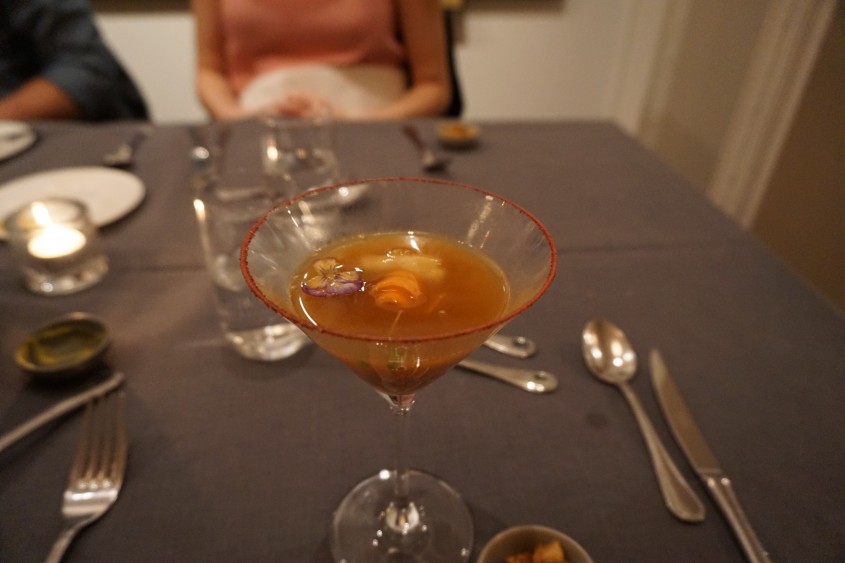 Grönsaksconsommé – med grönsaker från grannen och krutonger ((Vegetables from the neighbor with croutons.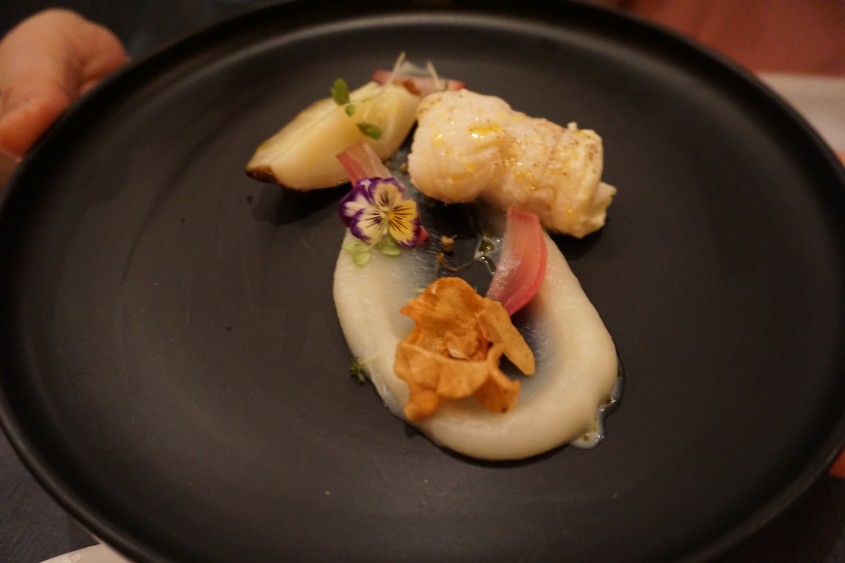 Dagens fisk – med jordärtskocka tillagad på tre olika sätt //Fish of the day with artichoke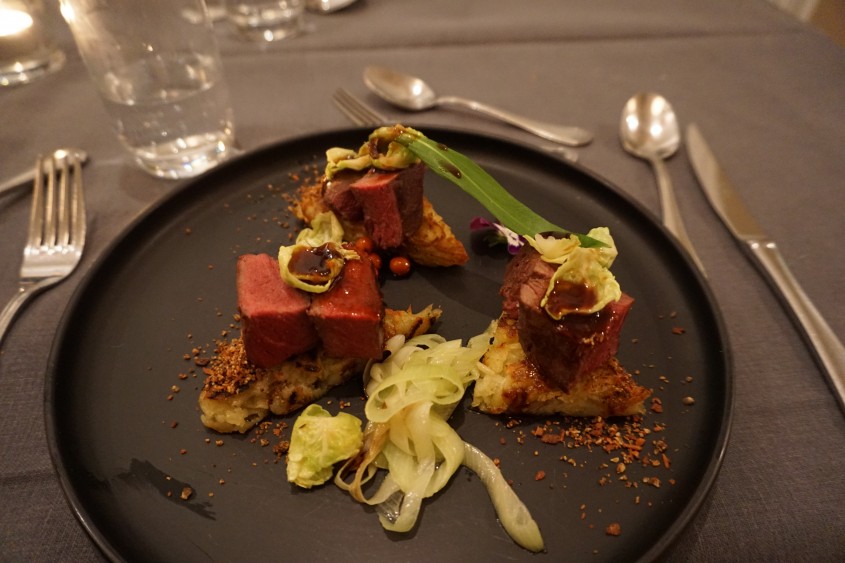 Hjortytterfilé – med råraka, purjolök och enbärsskysås //Fillet of venison – with potatoes, leeks and sauce with juniper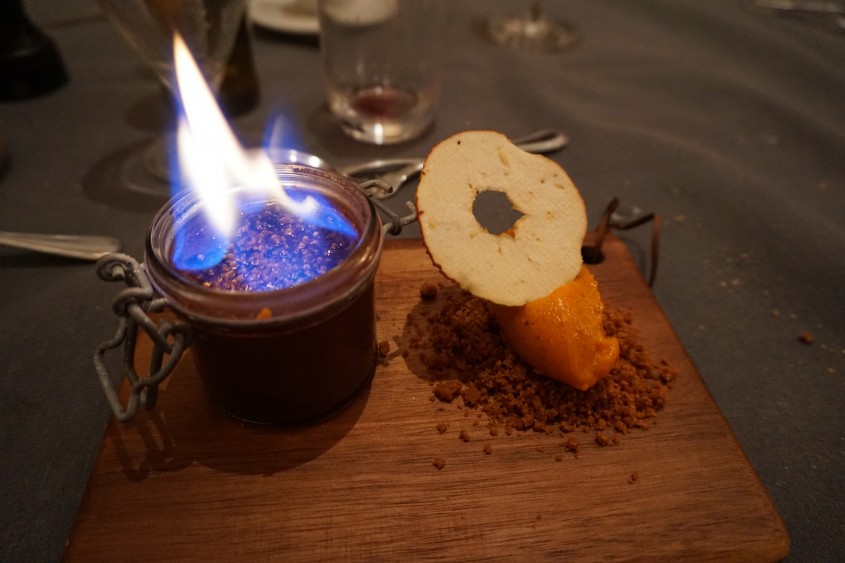 Choklad- och pekannötsbrulée – med havtornssorbet //Chocolate and pecan with sea buckthorn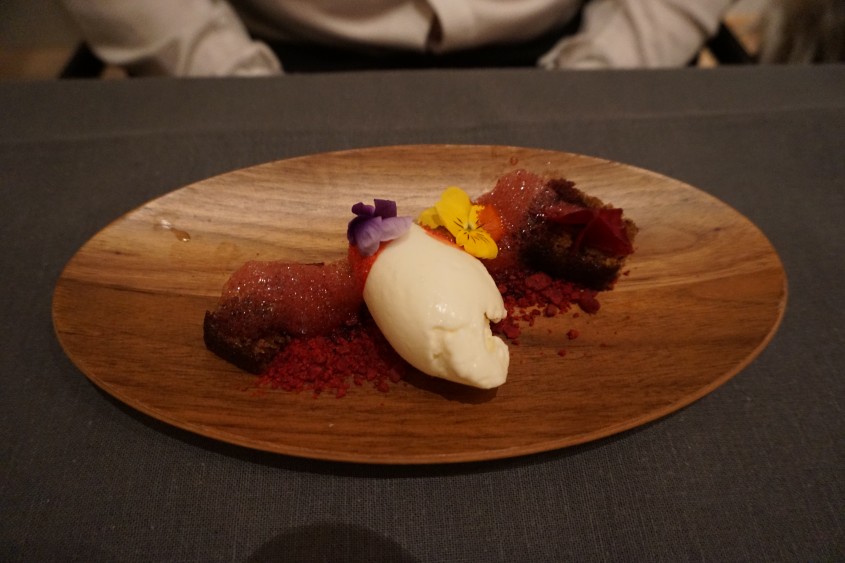 Yoghurt- och citronglass – med en variation på rödbetor //Yoghurt and lemon ice cream with beetroot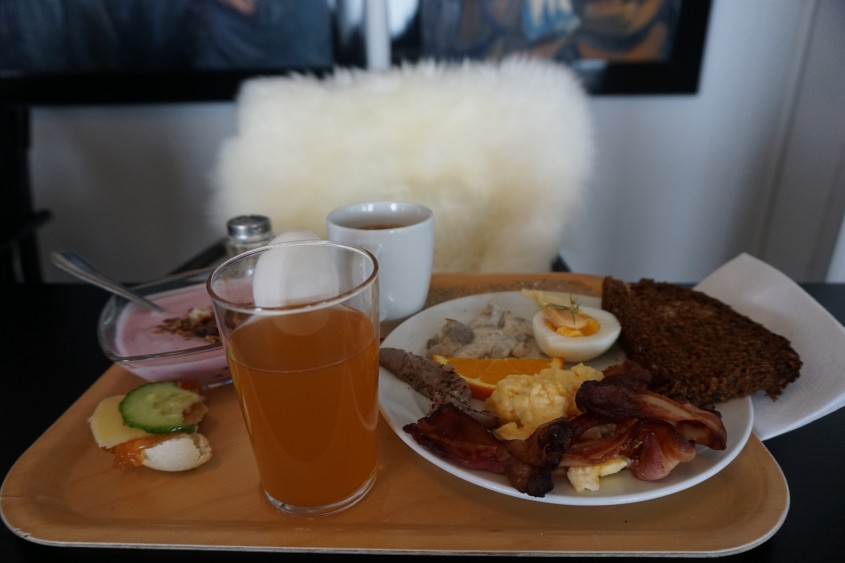 Frukostbuffé med äpplemust. //Breakfast with apple juice